Tight-fitting outfits that glorify your curvy figure are amazing, sure. However, fashion has no longer been all about body curves.
One can go with oversized, loose garments that do not even stick close to the waist or hip region – and still look absolutely gorgeous. But how, though?
Here's where our expert team enters the scene, ready to deliver no-beginner tips on how to wear oversized clothing. Stay tuned for more!
Why Oversized Is Trendy
Oversized is not a new sensation; the trend has been around for years and still dominated ever since. Why?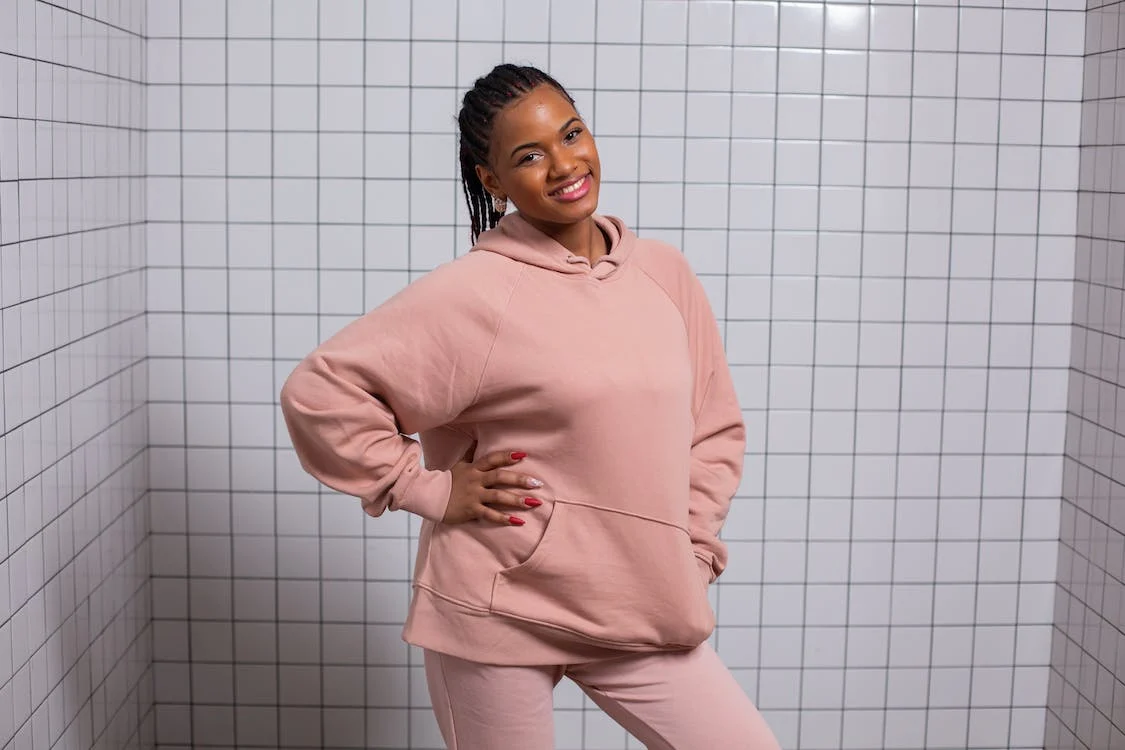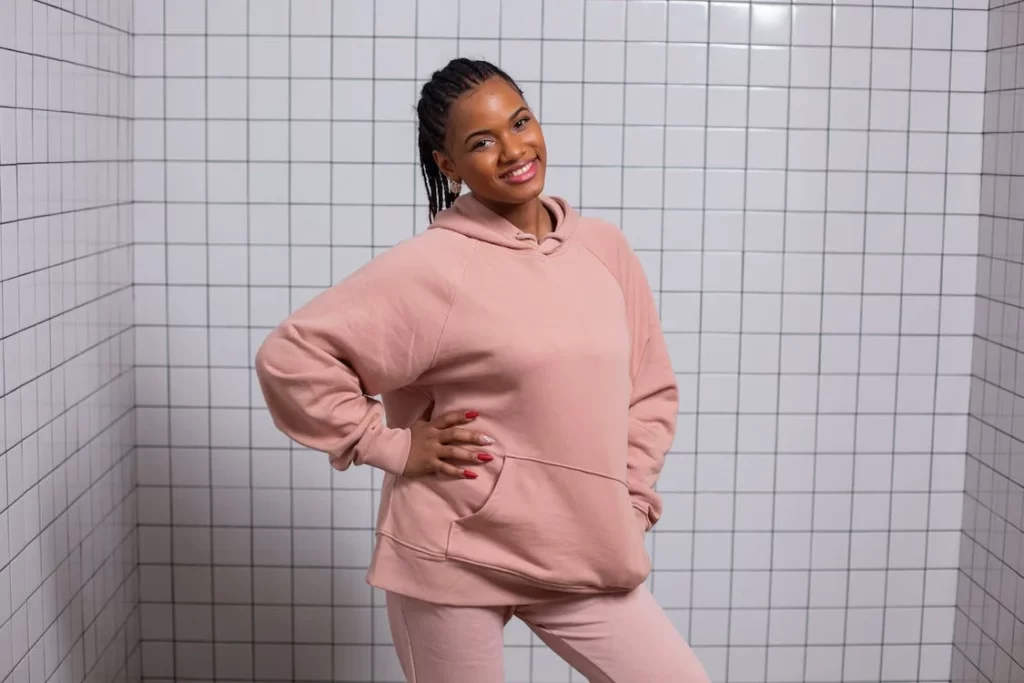 Oversized outfits are on their way to mainstream (Source: Pexels)
1. It Gives Your Accessories More Highlight
Oversized is the best way to rock your favorite accessories without worrying too much about whether they look good.
Guaranteed the right outfit combination and color choices, even a pair of reading glasses can shine. Other great add-ons you may choose from are statement jewelry, lugged shoes, and bucket hats.
2. Its Comfortability is Unmatched
The best thing about this whole oversized trend thingy is comfortability: your clothes can hang around your frame conveniently without constricting or exposing too much skin!
In most cases, oversized tops also go with cozy shoes, socks, and pants, further pushing the comfortability agenda. You will look effortlessly great – like you don't even have to try!
3. It Saves Time
Spending hours pondering your wardrobe choice can be wasteful and exhausting. Why not save yourself from such fatigue by hopping on those oversized items? That way, there's no longer the need to stretch your mind too hard on deciding what outfits to wear.
Of course, certain events and occasions still require more attention to the dress codes (biblical meetings are an example, in which a nice pair of jeans with basic Christian T-shirts from Creativity Faith Apparel will do).
But if you do not go anywhere that important, simply grab your comfiest top and call it a day.
4. It Is Suitable for Various Circumstances
Most oversized clothes are far less explicit than – say, jackets, sweatpants, and crop tops – making them the best one-size-fits-all choice for numerous casual occasions.
Of course, that does not mean you should throw those tops and sweatpants away. It's just that, by preparing some ready-to-use oversizes in your baggy collection, you will never risk running out of suitable items to wear.
How to Wear Oversized Clothing? The Best Outfit Ideas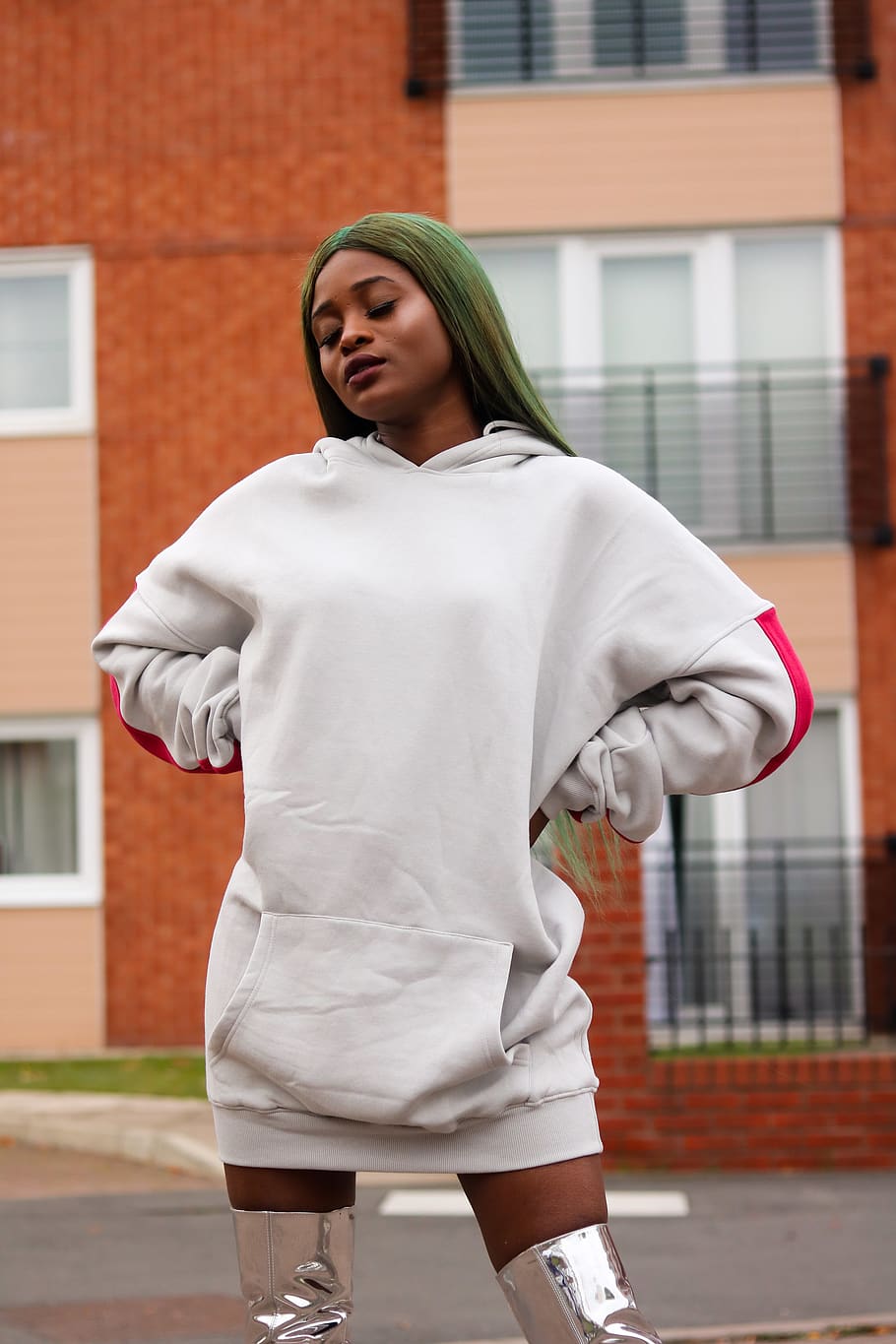 How to look fabulous in loose-fitting clothes (Source: Wallpaper Flare).
Here are the five tried-and-true tips that people of all styles – even those who never spare more than five minutes a day thinking about what to wear – can easily master. Check them out:
1. Go With Neutral
Neutral themes make your outfit classy and chic.
Classic shades like gray, brown, black, and white are always the safest and most effortless choices, never going out of trend! Plus, mixing and matching them with any outfit will be a breeze.
2. Jump Into An Oversized Shirt
Tailored, well-made shirts are an integral part of awesome oversize looks.
No strict rules are applied here, except for one important reminder: check the shirt quality before spending your hard-earned money. Durable fabrics make the shirt look better, last longer, and, most importantly, anyone can look much more refined in high-quality items.
3. Stylize Your Baggy Pants
Nothing is better than stylish and lightweight baggy pants! With a suitable length and fit, they are the perfect formula for a fabulous everyday look that complements your body shape.
Ensure they are tailored well to your leg and shoe height. Use tape measure if needed, and do not hesitate to consult directly with the manufacturer.
4. A Loose Denim Jacket Makes Things Better
Want to look casual but not that casual? Your best bet would be a layer of attractive, stylish touch that drafts over the main top.
And really, which could scream "stylish" better than a classic denim jacket? Transforming a mediocre layout into something original, distinctive, formal YET fashionable is what denim outerwear is born to do.
5. Go For A Boyfriend Blazer
For those wishing to give more spotlights to their upper body regions, oversized blazers are the way to go.
Though everyone has their favorite color palette, neutral will always be our no-brainer choice. Pick a navy, brown, white, or black blazer, then layer it on classic white t-shirts!
To make your outfits pop even more than they already are, refer to this article for extra advice.
Conclusion
How to wear oversized clothing? Are there tips to rock loose garments without looking sleazy and funky?
Our team has you completely covered with this insightful and inclusive guideline. Just remember these two golden keys – perfect fit and neutral theme – and you are good to go!